Are you ready to transform your ordinary backyard into a breathtaking oasis where relaxation and entertainment blend seamlessly?
Imagine lounging on a beautifully designed patio, surrounded by lush greenery and the soothing sounds of nature. A well-designed and functional patio is the key to unlocking the full potential of your outdoor space.
In this article, we will introduce you to the world of professional patio builders in Minneapolis who have the expertise to turn your backyard dreams into reality.
Get ready to discover the top patio builders in the area who will help you create a captivating oasis right at your doorstep.
Shot Summary
Professional patio builders in Minneapolis offer expertise in patio design and construction.
Hiring a patio builder provides access to high-quality materials and finishes for a durable and visually appealing patio.
Customization options allow for personalized outdoor spaces that reflect individual style and preferences.
Benefits of Hiring Professional Patio Builders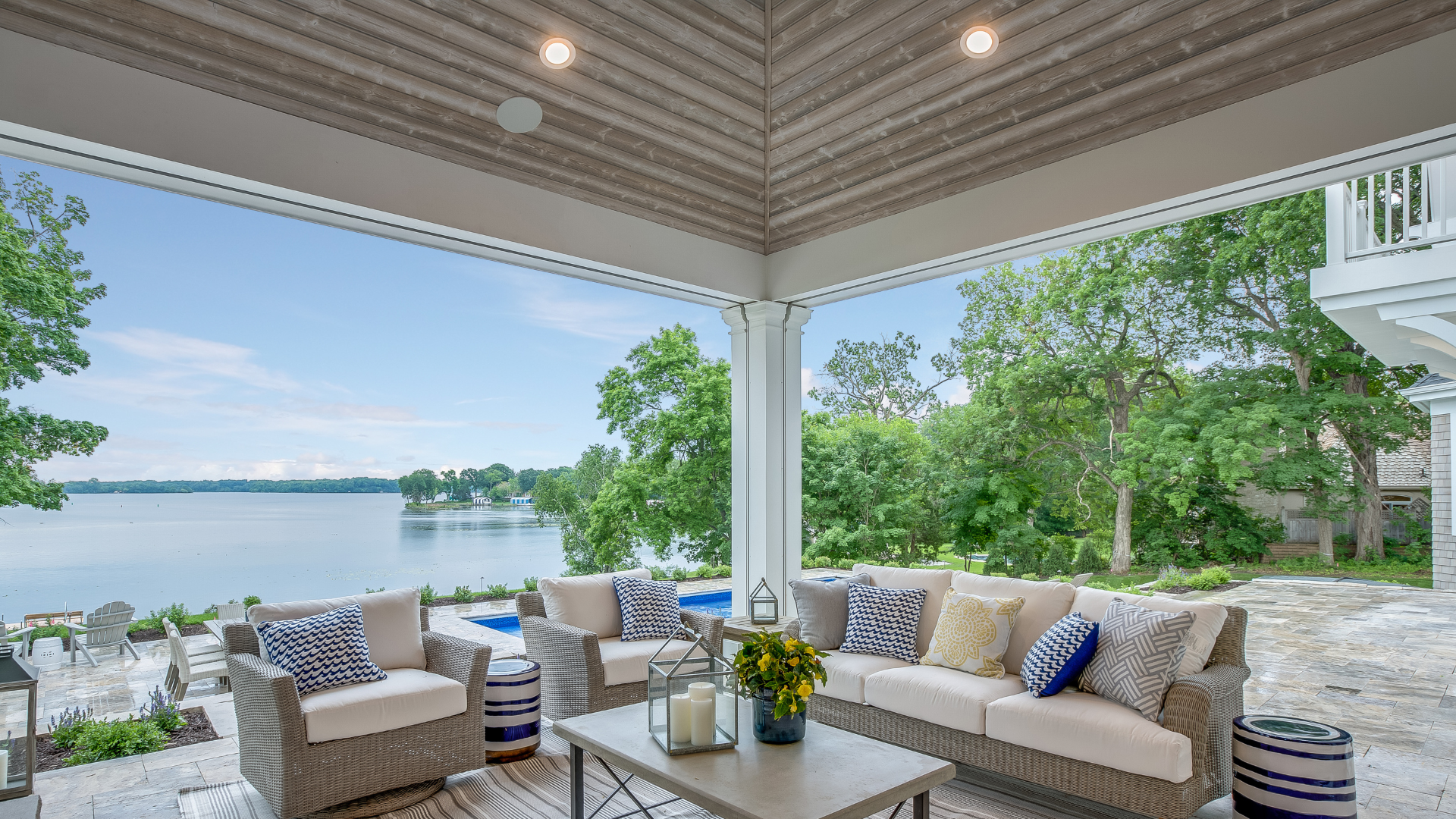 When it comes to creating your perfect outdoor oasis, hiring professional patio builders can make all the difference. These experts bring a range of benefits to the table, ensuring that your patio is not only visually stunning but also functional and built to last.
Here's a short overview of the advantages you can enjoy when you entrust your patio project to the professionals:
Expertise in patio design and construction
Professional patio builders possess the knowledge and experience to design and construct a patio that seamlessly integrates with your existing space while maximizing its potential. They understand the optimal layout, materials, and techniques to create a patio that suits your style and needs.
Access to high-quality materials and finishes
With professional patio builders, you gain access to a wide selection of high-quality materials and finishes. They can recommend the best options that not only enhance the aesthetic appeal of your patio but also withstand the elements and provide long-lasting durability.
Customization options for personalized outdoor spaces
Professional patio builders work closely with you to bring your vision to life. They listen to your ideas, preferences, and requirements, offering customization options that cater to your unique needs.
From specific layouts to special features, they ensure your outdoor space reflects your personality and lifestyle. Exterior patio contractors and decking companies typically handle decorative and functional details that go hand in hand with outdoor rooms, such as exterior lighting and fire pits.
Efficient and timely project completion
Time is of the essence, and professional patio builders understand the importance of completing your project efficiently. With their expertise and streamlined processes, they can deliver a well-executed patio within the agreed-upon timeline. This allows you to start enjoying your new outdoor retreat sooner.
Factors to Consider When Choosing a Patio Builder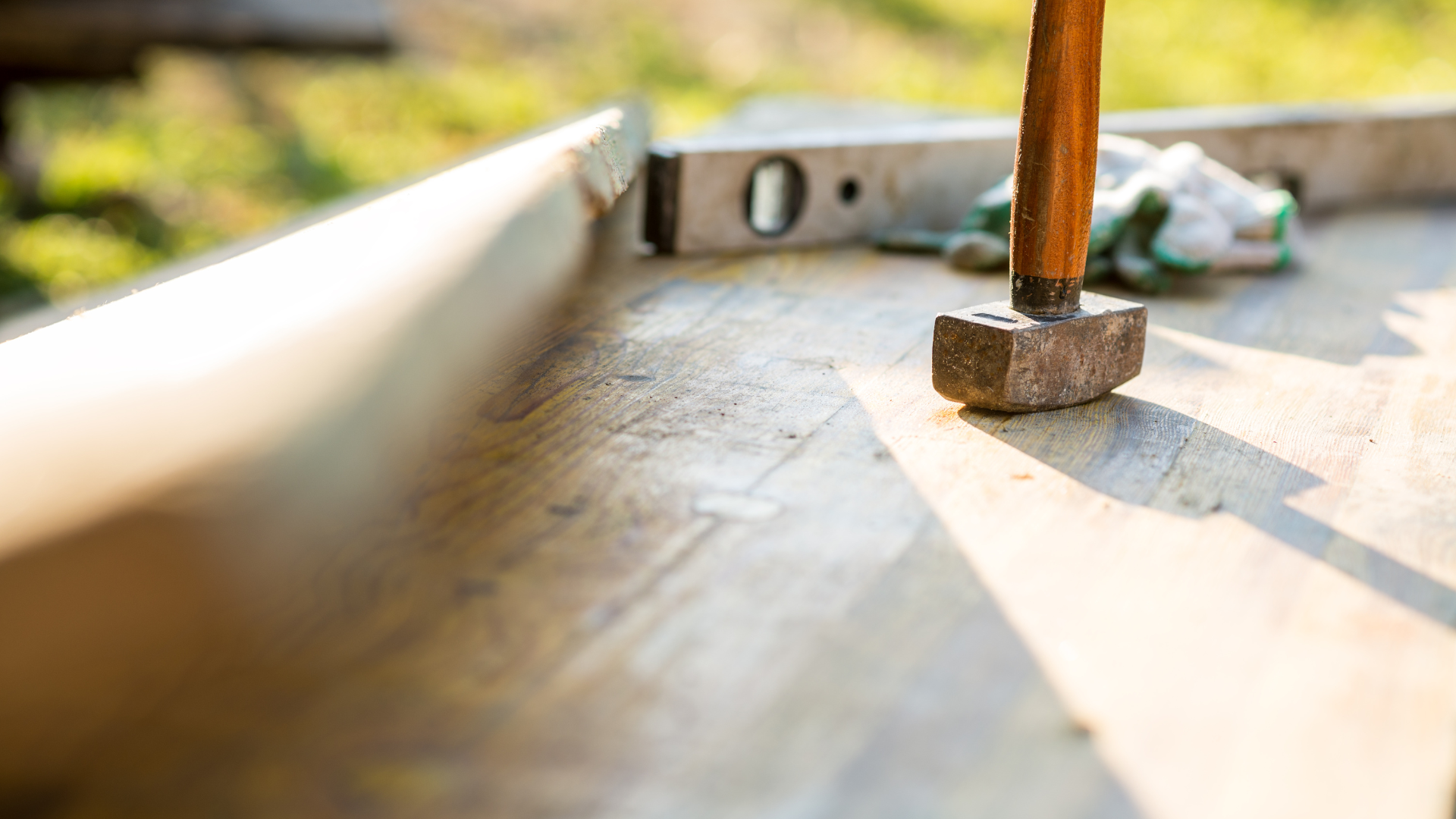 When selecting a patio builder for your project, it's essential to consider several key factors to ensure you make the right choice. These factors include:
Experience and Expertise: Look for a patio builder with a solid track record in constructing exceptional outdoor spaces. Consider their years of experience and their expertise in patio design and construction.
Portfolio of Past Projects: Review their portfolio of previous projects to get a sense of their design styles and capabilities. This allows you to assess if their aesthetic aligns with your vision for your patio.
Client Testimonials and Reviews: Take the time to read client testimonials and reviews about the patio builder. Feedback from previous customers can give you valuable insights into their professionalism, craftsmanship, and customer satisfaction.
Licensing and Certifications: Ensure that the patio builder holds the necessary licenses and certifications required by local authorities. This ensures compliance with building codes and regulations, giving you peace of mind throughout the construction process.
Pricing and Budget Considerations: Obtain detailed quotes from multiple patio builders and compare their pricing structures. While it's important to stay within your budget, remember that quality and expertise are equally crucial considerations. Look for a balance between affordability and value for money.
Top 5 Patio Builders in Minneapolis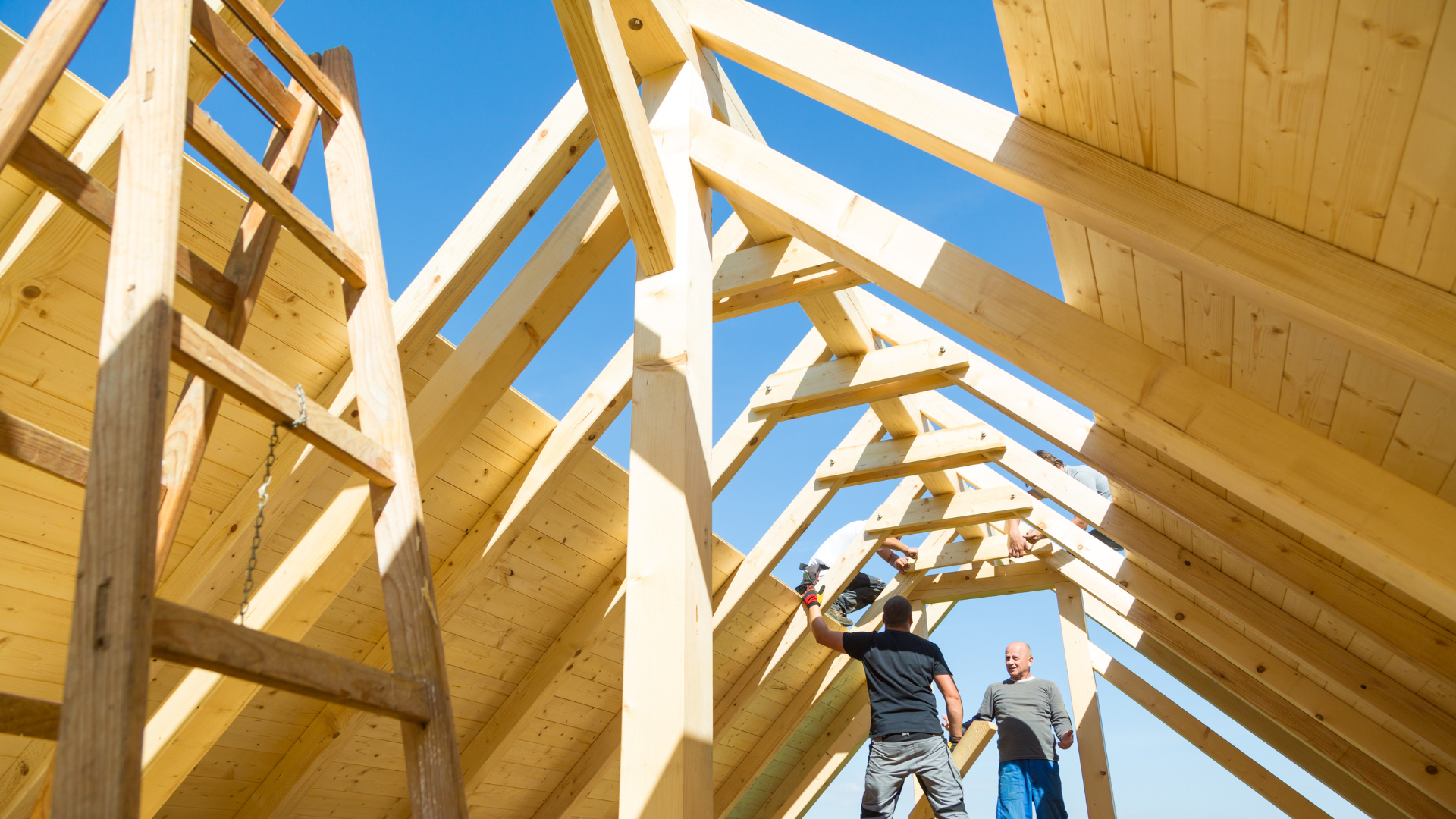 If you're looking to transform your outdoor space into a stunning oasis, Minneapolis offers a plethora of talented patio builders ready to bring your vision to life.
These top-rated companies combine expertise, creativity, and exceptional craftsmanship to deliver outstanding patio design and construction services.
Let's explore the profiles of the top 5 patio builders in Minneapolis and discover what sets them apart from the rest.
Southview Design
With a rich history of over 45 years in the industry, Southview Design has established itself as a trusted name in patio design and construction in Minneapolis. Their team of skilled professionals excels in creating breathtaking outdoor living spaces. Key features and advantages of Southview Design include:
Services offered: Patio design, construction, and installation; custom hardscapes; landscape design; outdoor kitchens and fireplaces; paver patios; water features.
Key features
Extensive experience in designing and building a wide range of patio styles, from contemporary to rustic.
Innovative design solutions that seamlessly integrate with the existing landscape.
Exceptional attention to detail in material selection, ensuring durability and aesthetics.
Advantages
Collaborative approach, involving clients throughout the design and construction process.
Expertise in maximizing small spaces to create functional and inviting patios.
Commitment to superior craftsmanship and customer satisfaction.
Dean Bjorkstrand
Dean Bjorkstrand is a reputable patio builder known for their dedication to quality and customer service. With 40 years of experience in the industry, they have garnered a strong reputation for their exceptional patio designs. Key features and advantages of Dean Bjorkstrand include:
Services offered: Custom patio design and construction; stamped concrete patios; fire pits and fireplaces; landscaping.
Key features
Expertise in creating unique patio designs that reflect clients' individual style and preferences.
Attention to environmental considerations, integrating sustainable practices into their projects.
Collaboration with clients to incorporate personalized features, such as built-in seating and lighting.
Advantages
Comprehensive project management from start to finish, ensuring efficient and timely completion.
Commitment to using high-quality materials for long-lasting durability.
Emphasis on exceptional craftsmanship and attention to detail.
Luna's Outdoor Solutions LLC
Luna's Outdoor Solutions LLC is a leading patio builder in Minneapolis, known for their creativity and commitment to customer satisfaction. They specialize in designing and constructing stunning outdoor spaces that enhance the beauty and functionality of any property. Key features and advantages of Luna's Outdoor Solutions LLC include:
Services offered: Custom stone patios and other types of patios; landscape design; concrete pavers; outdoor lighting; pergolas and gazebos.
Key features
Innovative use of materials, textures, and colors to create visually striking patio designs.
Expertise in incorporating elements of nature, such as water features and native plants.
Attention to creating seamless transitions between indoor and outdoor living spaces.
Advantages
Collaborative approach, working closely with clients to understand their vision and goals.
Focus on eco-friendly practices and sustainable design principles.
Commitment to exceptional customer service and satisfaction.
Urban Landworks
Urban Landworks is a trusted name in the patio construction industry since 2012, known for their expertise in transforming outdoor spaces into functional and beautiful retreats. Their team of skilled professionals brings creativity and attention to detail to every project. Key features and advantages of Urban Landworks include:
Services offered: Custom concrete patio design and construction; landscape design and installation services; outdoor kitchens; fire features.
Key features
Versatility in patio design, offering a range of styles from modern to traditional.
Expertise in creating multi-level patios and terraces that optimize the use of space.
Integration of custom features, such as outdoor kitchens and fireplaces, for enhanced outdoor living.
Advantages
Attention to client needs and preferences, resulting in personalized and tailored patio designs.
Utilization of high-quality materials and finishes for long-lasting durability.
Timely project completion and commitment to exceeding customer expectations.
Cedar Creek Landscapes
Cedar Creek Landscapes is a renowned patio builder in Twin Cities, dedicated to creating outdoor spaces that inspire and delight. With their passion for design and commitment to craftsmanship, they consistently deliver exceptional patio solutions. Key features and advantages of Cedar Creek Landscapes include:
Services offered: Custom concrete patios design and construction; landscape design; outdoor lighting; retaining walls.
Key features
Expertise in blending patio designs harmoniously with the surrounding landscape.
Attention to creating inviting and cozy outdoor living areas for relaxation and entertainment.
Innovative use of materials, incorporating natural elements for an organic and timeless appeal.
Advantages
Collaborative approach, involving clients in the design process to ensure their vision is realized.
Commitment to providing excellent customer service and maintaining open lines of communication.
Comprehensive knowledge of local zoning regulations and building codes.
Why Opt for a Professional Patio Builder in Minneapolis?
Minneapolis is home to a diverse architectural landscape. The patios in this region often have to withstand fluctuating weather patterns, from warm summers to freezing winters. Thus, a well-constructed patio is more than just an aesthetic luxury—it's a necessity.
Here are some reasons why Minneapolis residents choose professional patio builders:
Local Knowledge: Local builders are well-aware of Minneapolis's zoning laws, building regulations, and climatic demands. They bring their expertise in ensuring that the patio stands the test of time against the city's unique challenges.
Value Addition: A beautifully designed and executed patio not only provides an outdoor relaxation zone but also significantly boosts the property's resale value.
Safety Standards: DIY projects might sometimes overlook crucial safety standards. Professional builders guarantee a patio that adheres to safety norms, ensuring peace of mind for homeowners.
Turnkey Solutions: From design to execution and after-sales maintenance, reputed patio builders offer end-to-end solutions. This eliminates the need for homeowners to coordinate with multiple vendors.
Warranty and After-sales: Leading patio builders often provide warranties on their construction. This is a testament to their confidence in their workmanship. In addition, they may offer periodic maintenance checks or services, ensuring that the patio remains in prime condition.
Choosing Materials for Your Patio:
When constructing a patio, the choice of materials plays a pivotal role in determining its durability, maintenance needs, and visual appeal. Here's a primer on popular materials used in Minneapolis:
Concrete: A versatile and affordable option, concrete can be stamped, dyed, or textured to mimic more expensive materials.
Brick: Brick patios exude a classic charm and are known for their durability.
Natural Stone: Stones like granite, slate, or limestone provide a rustic yet elegant feel. They're extremely durable but can be a bit on the pricier side.
Pavers: Available in various materials, including concrete and stone, pavers are easy to replace individually if damaged.
Composite Decking: An eco-friendly alternative to wood, composite decks resist fading, staining, scratching, and mold.
Incorporating Greenery in Your Patio Design:
While the foundation and structure of the patio are essential, integrating green elements can elevate the aesthetics and create a serene atmosphere. Here are a few tips:
Planters: Use built-in or standalone planters to introduce greenery. Opt for native plants that require less water and maintenance.
Vertical Gardens: For patios with limited space, vertical gardens can be a visually appealing way to include plants.
Hanging Gardens: Pergolas or beams can support hanging pots, allowing for a multi-layered green look.
Lawns: A small patch of grass can be a refreshing touch, especially for patios that get ample sunlight.
Seasonal Care for Your Minneapolis Patio:
Given Minneapolis's climatic variations, it's vital to be prepared for seasonal patio care:
Winters: Ensure to clear off snow promptly. Leaving it for too long can damage the surface, especially if it melts and refreezes. Also, avoid using salt on pavers or stone as it can erode the material.
Summers: Regularly clean the patio to remove debris. Reapply sealants if necessary to protect the surface from UV rays.
Rains: Ensure proper drainage to prevent water pooling. Standing water can damage most patio materials over time.
Fall: Clean off fallen leaves and other debris to prevent staining and possible slip hazards.
Wrapping Up:
Minneapolis is blessed with a rich tapestry of architectural beauty, and patios are an extension of this legacy. With the right builder, materials, and care, your patio can be the crown jewel of your home, a space that offers relaxation and elevates your living experience.
Conclusion
Patio Builders Minneapolis – Transform your outdoor space with professional patio builders in Minneapolis. Create the perfect patio for your home.
With the top 5 patio builders in Minneapolis, you have a wealth of expertise, creativity, and craftsmanship at your fingertips.
Don't settle for an average backyard when you can have a remarkable outdoor oasis that reflects your style and enhances your lifestyle. It's time to make a statement with your outdoor space and create lasting memories in a patio designed just for you.
Embrace the possibilities and let these top patio builders in Minneapolis guide you on your journey to outdoor bliss.
The Green Revolution – Landscape Design Trends in Minneapolis
Minneapolis, the city that lives and breathes creativity, is no stranger to the captivating trends that drive the world of landscape design. From rustic charm to contemporary elegance, Minneapolis has it all!
Native Plants and Low-Water Landscapes: In the land of lakes, embracing the natural flora is more than a style – it's a passion! Landscape companies are sculpting outdoor spaces with native plants that thrive in the local climate, turning gardens into ecological art pieces.
Outdoor Living Spaces: Think alfresco dining rooms, outdoor fireplaces, or garden entertainment centers. These aren't mere trends; they're lifestyle revolutions changing the way Minneapolis residents enjoy their homes!
Sustainable Practices: The eco-conscious wave is sweeping through the city. Smart irrigation, organic gardening, and green construction materials – the Minneapolitans aren't just talking green; they're living it!
Artistic Water Features: From mesmerizing fountains to tranquil koi ponds, water is more than an element; it's the soul of the garden. Water features are no longer a luxury but a mesmerizing experience you can own!
Wrapping Up – Time to Landscape Your Dream!
Minneapolis, the city of innovation, creativity, and outdoor marvels! These top 5 landscape companies are not just creating gardens; they're crafting experiences, painting dreams, and building paradises one yard at a time.
Are you ready to join the green revolution? To bask in the glory of a garden that's uniquely yours? Choose your landscape maestro and let the symphony begin!
Whether it's Dean's harmonious designs or Trio's tech-savvy creativity, there's a landscape wizard in Minneapolis waiting to unleash magic on your land.
So what are you waiting for, dear reader? Go on, make a bold move, and let your landscape dreams take flight. In Minneapolis, the sky's not the limit; it's just the beginning!
Frequently Asked Questions
How long does the patio construction process typically take?
The duration of the construction process depends on various factors such as the complexity of the design, size of the patio, and weather conditions. A reputable patio builder can provide a free estimate and timeline specific to your project.
Can I incorporate specific features like a fire pit or outdoor kitchen into my patio design?
Yes, professional patio builders offer customization options and can integrate features like fire pits, outdoor kitchens, seating areas, and more based on your preferences and the available space.
What maintenance is required for a patio after construction is complete?
Regular maintenance may include cleaning, sealing, and occasional repairs. Patio builders can provide guidance on the specific maintenance needs based on the materials used in your patio construction.
Do patio builders handle necessary permits and approvals?
Many patio builders are familiar with local regulations and can assist with obtaining the necessary permits and approvals required for patio construction. However, it's advisable to confirm this with the builder beforehand.
Can a patio be built on uneven terrain or slopes?
Yes, patio builders have expertise in designing and constructing patios on various terrains, including uneven ground and slopes. They can employ techniques such as grading and retaining walls to create a level surface.