Are you dreaming of turning your outdoor space into a captivating oasis for relaxation and entertainment? When it comes to deck construction, finding the right company is essential for bringing your vision to life.
Minneapolis, with its picturesque landscapes and vibrant outdoor culture, is home to a multitude of deck companies vying for your attention. But which ones truly stand out from the rest?
In this article, we present the 5 best decks companies Minneapolis that have mastered the art of transforming outdoor spaces into breathtaking havens.
Get ready to take your outdoor living space experience to new heights as we unveil the best deck companies in the city.
Short Summary
Discover the top 5 deck contractors in Minneapolis known for their expertise and quality craftsmanship.
Compare the companies based on specialties, materials used, and additional services.
Consider important factors such as experience, reputation, design options, materials, licensing, and budget when selecting a deck company.
Factors to Consider When Selecting a Deck Company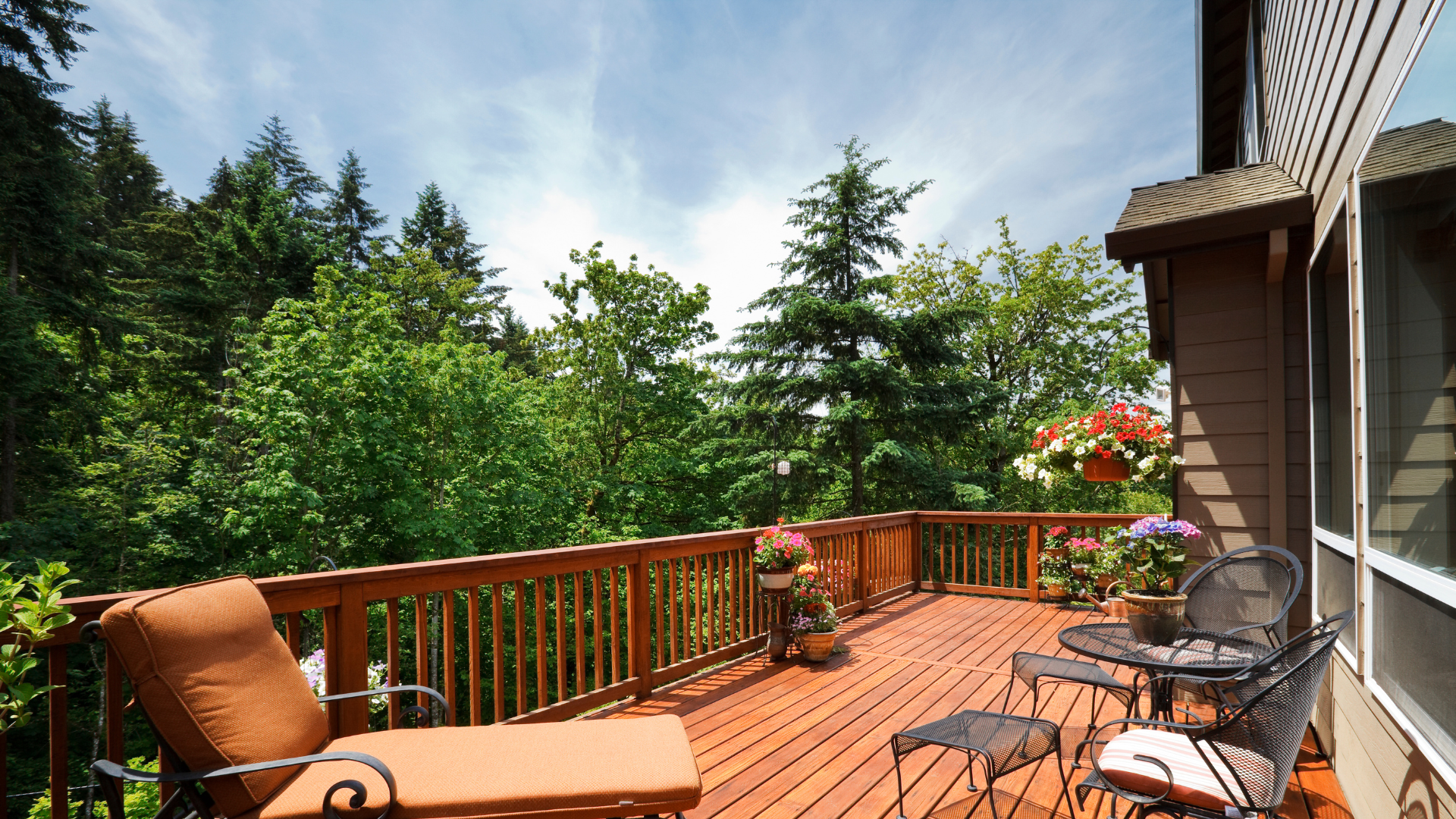 Selecting the right deck company for your project is crucial to ensure a successful and satisfying outcome. With numerous options available, it's important to evaluate several key factors before making your decision.
Here are the factors to consider when selecting a deck company:
Experience and Expertise in Deck Construction
One of the most important factors to consider is the deck company's experience and expertise in deck construction. Look for a company that has been in the industry for a considerable period, as their longevity is often an indicator of their reliability and ability to deliver high-quality work.
Experienced deck companies possess the knowledge and skills necessary to handle various types of projects and challenges that may arise during construction.
Reputation and Customer Reviews
The reputation of a deck company speaks volumes about their professionalism and the quality of their work. Research customer reviews and testimonials to gauge the level of customer satisfaction.
Online platforms, such as review websites or social media, can provide insights into the experiences of previous clients.
Positive reviews and recommendations indicate that the company has consistently met or exceeded customer expectations, making them a reliable choice for your project.
Range of Services and Deck Design Options
Consider the range of services and deck design options offered by the company. A versatile deck company will have the ability to cater to various design preferences and project requirements.
They should offer a wide range of design styles, materials, and finishes to suit your individual needs and preferences.
Whether you desire a traditional wooden deck, a modern composite deck, or a unique custom design, ensure that the company has the expertise and resources to bring your vision to life.
Materials Used and Quality of Craftsmanship
The quality of materials used and the level of craftsmanship are crucial in determining the longevity and overall aesthetics of your deck.
Inquire about the types of materials the company utilizes and their durability. Reputable deck companies typically work with high-quality materials to ensure a structurally sound and visually appealing deck.
Additionally, ask to see examples of their past projects to assess the level of craftsmanship and attention to detail.
Licensing and Insurance Requirements
Verify that the deck company holds the necessary licenses and permits required to perform deck construction in your area. A licensed company demonstrates their compliance with local regulations and building codes.
It's also essential to ensure that the company has adequate insurance coverage, including general liability and workers' compensation.
This protects you from potential liability in case of accidents or damages that may occur during the construction process.
Budget Considerations and Pricing Transparency
Establishing a budget and understanding the pricing structure is essential when selecting a deck company. Request detailed quotes from multiple companies and compare the costs and services provided.
Beware of overly low-priced estimates, as they may indicate subpar materials or workmanship. Transparent companies will provide a breakdown of costs, including materials, labor, permits, and any additional services.
Ensure that the company aligns with your budget while maintaining the desired quality of materials and craftsmanship.
Top 5 Deck Companies in Minneapolis, MN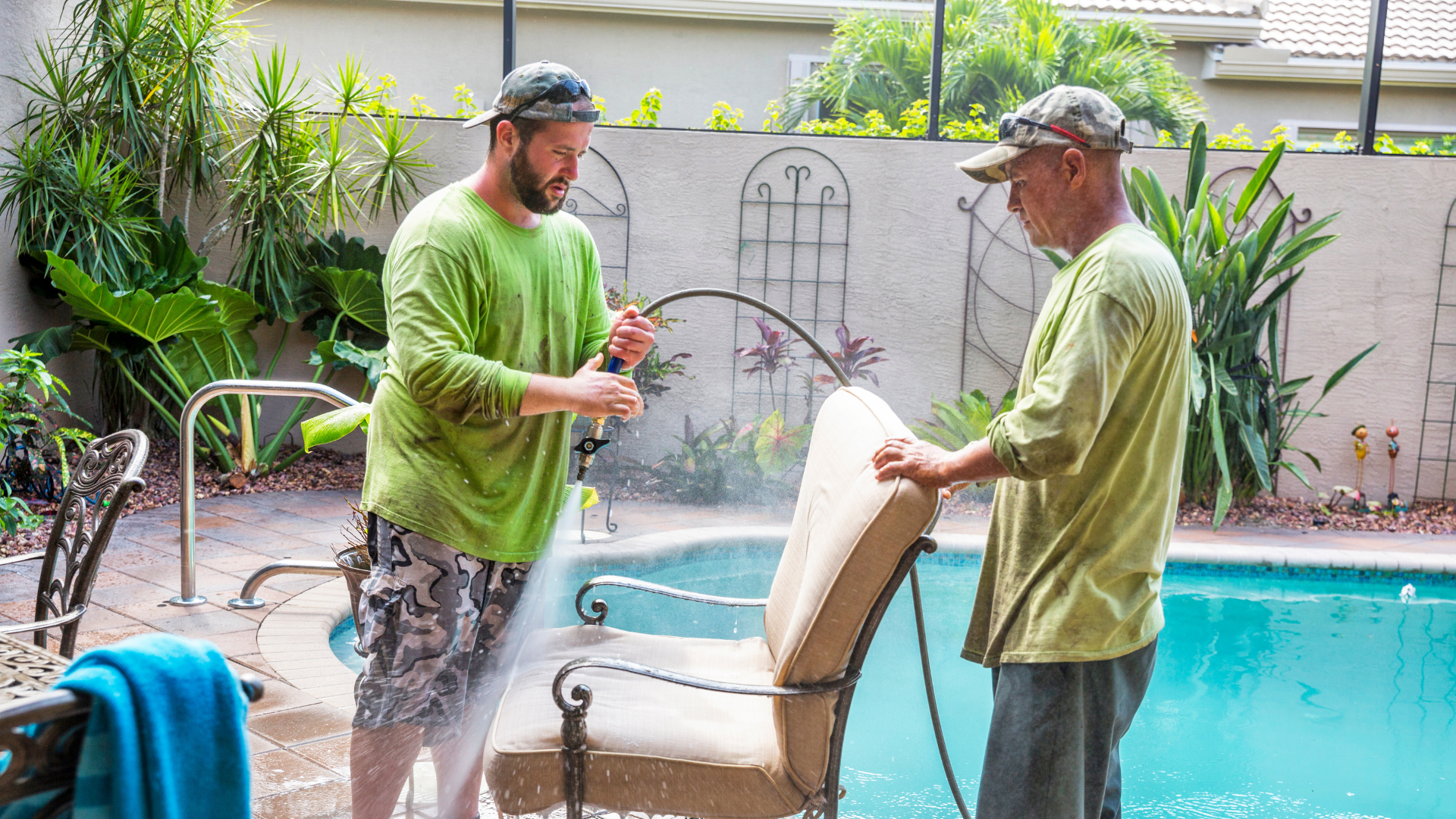 When it comes to creating the perfect outdoor living spaces, selecting the right deck company is crucial. Minneapolis boasts several reputable deck companies that have mastered the art of crafting stunning decks.
To help you make an informed decision, we have compiled a list of the top 5 deck companies in Minneapolis. These companies have proven their expertise in deck construction, garnered positive customer reviews, and completed noteworthy projects in twin cities.
Ridgeline Fence and Deck
Ridgeline Fence and Deck has been a trusted deck company in Minneapolis for eight years. With a strong background and a history of delivering exceptional deck construction and design, Ridgeline Fence and Deck has solidified its reputation in the industry.
Their team of skilled professionals possesses extensive experience and expertise, ensuring the highest quality craftsmanship for every project. Ridgeline Fence and Deck offers a wide range of deck materials, including wood, composite decking, and vinyl, catering to various preferences and needs.
Their dedication to customer satisfaction is evident in the numerous positive testimonials and reviews they have received. Additionally, Ridgeline Fence and Deck's noteworthy deck projects, which range from classic designs to modern concepts, demonstrate their versatility and ability to bring clients' visions to life.
PHI Decks
PHI Decks is an esteemed deck company that offers a wide range of services in Minneapolis. Their introduction to the industry has been met with enthusiasm due to their exceptional deck services. What sets PHI Decks apart is their unique features and specialties, which include innovative design techniques and unparalleled craftsmanship.
They are known for their meticulous attention to detail and commitment to creating decks that not only meet but exceed client expectations. With a strong emphasis on customization, PHI Decks works closely with clients to understand their preferences and design a deck that perfectly suits their lifestyle and outdoor space.
From traditional to contemporary styles, PHI Decks can transform your outdoor space into a stunning retreat. Furthermore, their dedication to using high-quality materials ensures durability and longevity, making PHI Decks a reliable choice for homeowners looking for both beauty and functionality in their deck.
Home Pro America
Home Pro America is a reputable deck company in Minneapolis with a wealth of experience and qualifications. Their commitment to quality and customer satisfaction is evident in the testimonials provided by satisfied customers.
Home Pro America offers a variety of deck materials and styles, catering to different preferences and needs. From classic wooden decks to low-maintenance composite options, they have the expertise to create a deck that suits your desired aesthetic and functional requirements.
Their team of skilled professionals takes pride in their craftsmanship and deck building, ensuring that each deck is built to the highest standards. Home Pro America's attention to detail, from the initial design phase to the final deck installation, sets them apart in the industry.
Additionally, their commitment to customer satisfaction extends to providing excellent communication throughout the project, ensuring that clients are well-informed and involved in every step of the process.
Minneapolis Decks LLC
With years of experience in deck construction, Minneapolis Decks LLC has established itself as a trusted name in the industry. Their background and dedication to delivering top-notch deck construction services have earned them a loyal customer base.
The company offers a range of deck construction services to suit various project requirements. Whether you're looking for a small, intimate deck or a large, multi-level structure, Minneapolis Decks LLC has the expertise to bring your vision to life. Their portfolio showcases visually appealing deck designs, exemplifying their ability to create stunning outdoor spaces.
Moreover, Minneapolis Decks LLC places emphasis on eco-friendly and sustainable practices, promoting responsible decking solutions. By utilizing environmentally friendly materials and implementing efficient construction techniques, they reduce the ecological footprint associated with deck construction. This commitment to sustainability appeals to homeowners who value environmentally conscious choices.
KNO Woodworks
KNO Woodworks are renowned Minneapolis deck builders known for its innovative solutions and exceptional deck expertise. They have received awards and recognition within the industry for their outstanding work.
KNO Woodworks approaches each deck project with a unique perspective, incorporating innovative design elements and techniques. Their team of skilled craftsmen combines creativity with precision in building decks that stand out in terms of both aesthetics and functionality.
KNO Woodworks' attention to detail ensures that every aspect of the deck, from the materials used to the finishing touches, is meticulously crafted. Their commitment to quality extends beyond the initial construction, as they prioritize long-lasting durability and provide guidance on deck maintenance to ensure the deck's longevity.
The unique features and unique aspects of their deck projects make KNO Woodworks a preferred choice for homeowners seeking a distinctive outdoor living experience.
Comparison of the Top Deck Companies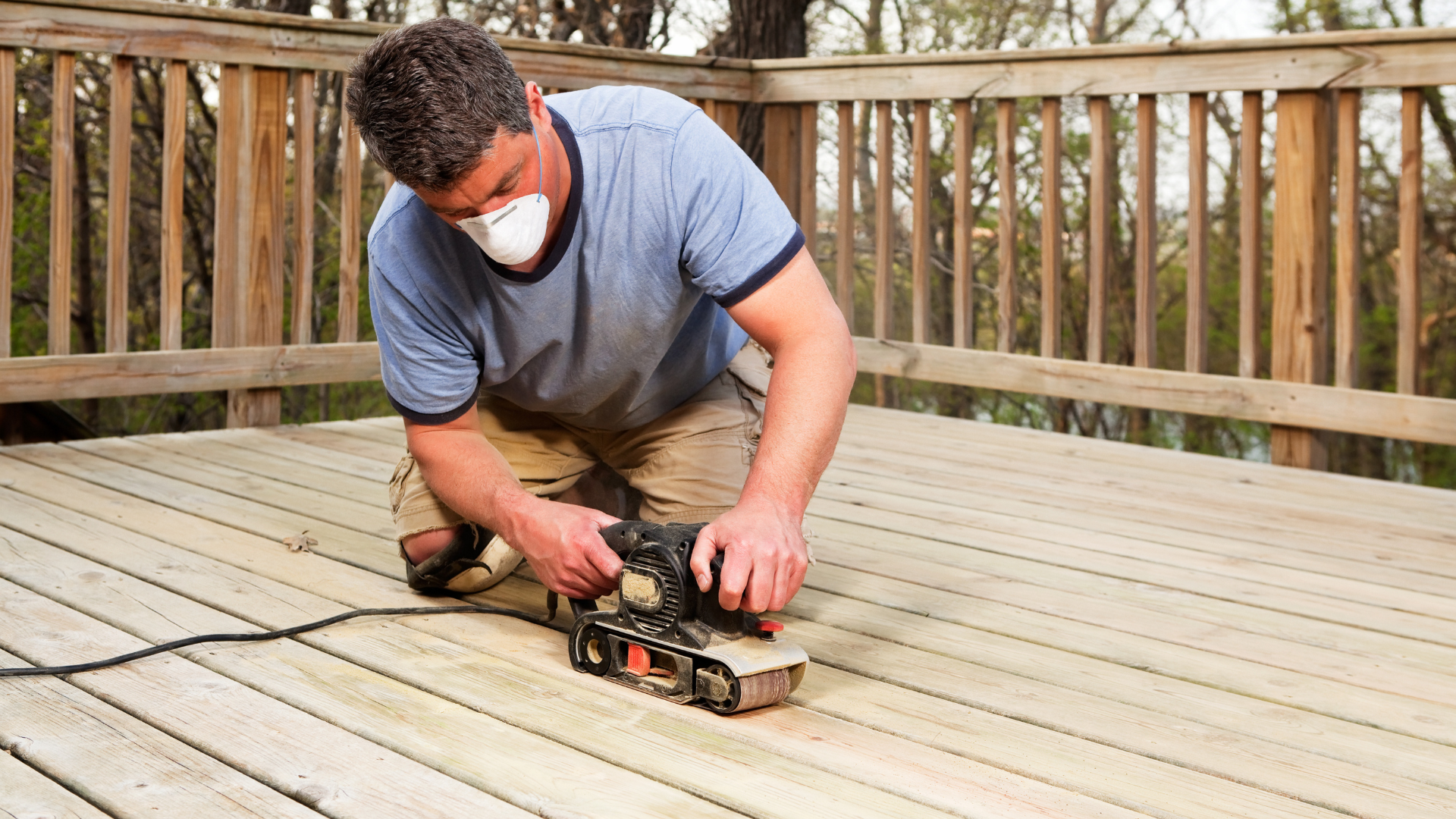 When selecting a deck company in Minneapolis, it's important to compare the top options to ensure you make the best decision for your project.
Let's examine the similarities and differences among the top 5 deck companies and discuss key factors to consider when making a final decision.
Similarities Among the Top 5 Companies
Experience and Expertise: All of the top deck companies in Minneapolis have a significant amount of experience and expertise in deck construction. They have a proven track record of successfully completing projects and delivering high-quality craftsmanship.
Customer Satisfaction: Customer satisfaction is a common theme among these companies. Positive testimonials and reviews indicate that clients are pleased with the results and level of service provided by these deck companies.
Range of Services: The top deck companies and patio builders offer a wide range of services, including deck design, construction, customization, and material selection. They are equipped to handle various project requirements and design preferences.
Differences Among the Top 5 Companies
Specialties and Design Expertise: Each deck company may have its own specialties and design expertise. For example, one company may excel in traditional wooden decks, while another may specialize in contemporary composite custom decks. Consider your specific design preferences and choose a company that aligns with your vision.
Materials Used: The deck companies may differ in the materials they use for construction. Some may focus on wood, while others offer a variety of options like composite or vinyl. Consider the pros and cons of each material and select a company that provides the materials that best suit your needs.
Additional Services: Some companies may offer additional services beyond deck construction, such as landscaping, outdoor lighting, or pergola installation. If you have other outdoor projects in mind, consider a company that can handle multiple aspects of your project to ensure a cohesive and integrated outdoor space.
Questions to Ask During Consultations with Deck Companies
How long have you been in the deck construction industry, and what is your level of experience?
Can you provide references or examples of past deck projects similar to what I have in mind?
What materials do you recommend for my specific project, and what are the advantages and disadvantages of each material?
Can you explain your design process and how you collaborate with clients to bring their vision to life?
What is the estimated timeline for my project, from design to completion?
Are you licensed and insured? Can you provide proof of insurance and any necessary permits?
Conclusion
So, which of these top deck companies in Minneapolis will bring your outdoor dreams to life? With their expertise, customer satisfaction, and range of services, Ridgeline Fence and Deck, PHI Decks, Home Pro America, Minneapolis Decks LLC, and KNO Woodworks have proven themselves as the go-to options for transforming your outdoor space.
By carefully considering factors such as experience, reputation, design expertise, material quality, licensing, insurance, and budget, you can confidently choose a deck company that aligns with your vision and meets your specific needs.
Get ready to elevate your outdoor living experience and create a stunning deck that becomes the envy of the neighborhood. Don't wait any longer – take the leap and embark on the journey to your perfect outdoor oasis today!
Frequently Asked Questions
Can a deck be built on uneven terrain?
Yes, deck companies have expertise in constructing decks on uneven terrain and can customize the design and construction to accommodate the landscape.
What is the typical lifespan of a deck?
The lifespan of a deck can vary depending on the materials used, maintenance practices, and exposure to weather conditions. Generally, a well-built and properly maintained deck can last anywhere from 10 to 30 years or more.
Can a deck be built to accommodate specific features, such as a hot tub or outdoor kitchen?
Yes, deck companies can design and construct decks that are specifically tailored to accommodate features like hot tubs, outdoor kitchens, fire pits, and more. It's important to discuss your desired features during the consultation to ensure proper planning and integration into the deck design.
How long does the deck construction process typically take?
The duration of the deck construction process can vary depending on the size, complexity, and weather conditions. Generally, a deck construction project can take anywhere from a few days to several weeks, considering factors like design, material selection, site preparation, and installation.
What maintenance is required for a deck?
Regular maintenance is important to keep an existing deck in good condition. This may include cleaning, resealing or staining, and checking for any signs of damage or wear. The deck builder can provide specific recommendations for maintenance based on the materials used and the local climate.