Are you looking for the best chimney companies in Minneapolis to ensure your fireplace stays in top shape? A well-maintained chimney is crucial for both safety and optimal performance of your fireplace.
But with numerous options available, how do you find the most reliable and reputable companies? Fret not, as we have done the research for you!
In this article, we will reveal the 7 best chimney companies Minneapolis, MN that you can trust to keep your chimney and fireplace in pristine condition.
Say goodbye to smoky fireplaces and potential hazards, and get ready to discover the top-notch professionals who will ensure your fireplace experience is nothing short of exceptional.
Short Summary
Choosing the best chimney company in Minneapolis is crucial for maintaining a healthy and safe chimney and fireplace.
Factors to consider include location, pricing, emergency services, warranties, and insurance coverage.
Regular chimney inspections, proper maintenance, and recognizing signs of problems are essential for optimal chimney performance and longevity.
Criteria for Selecting the Best Chimney Companies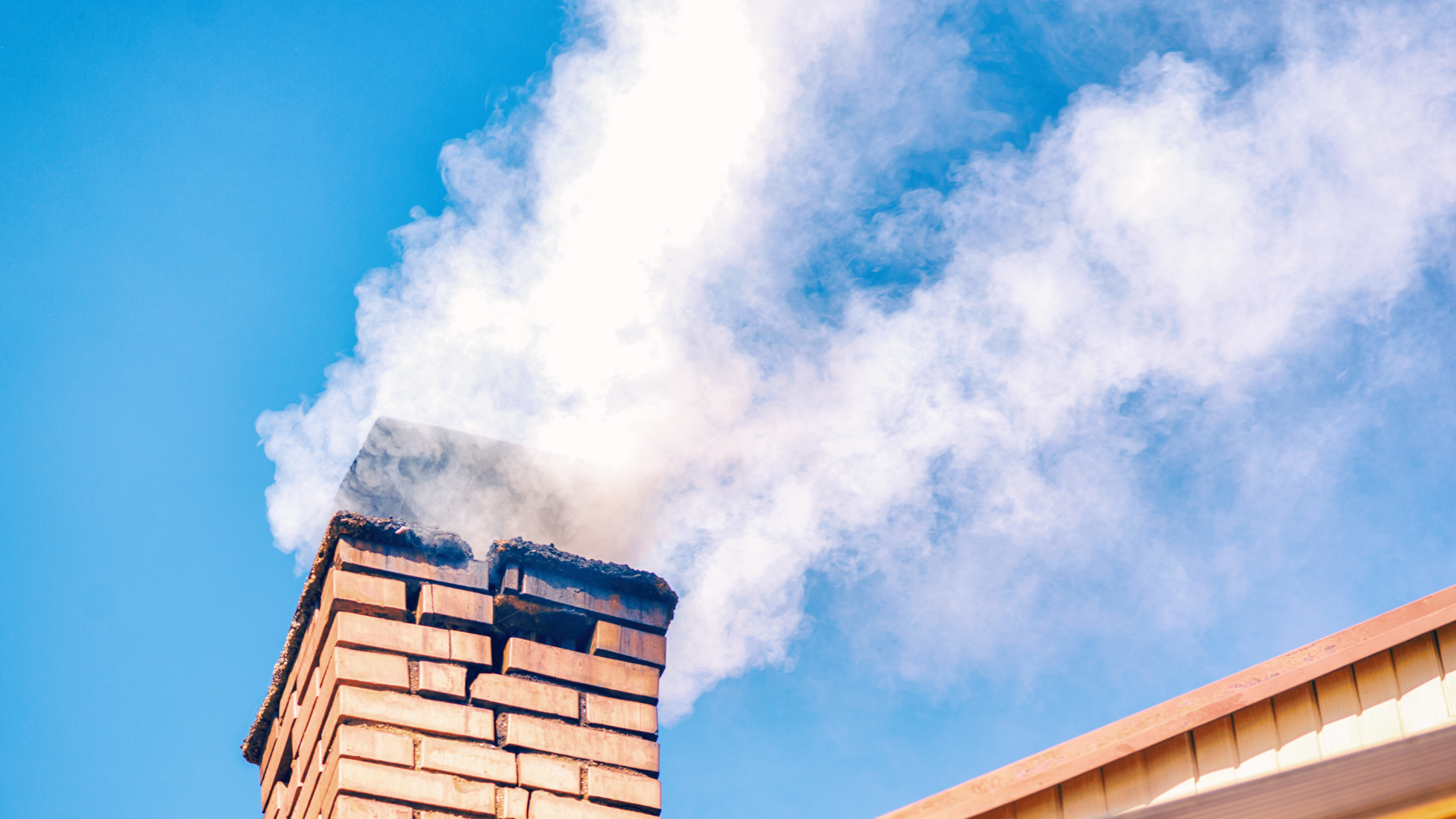 When it comes to selecting a chimney company for your fireplace needs, it's crucial to choose one that possesses the right experience, qualifications, and reputation. To help you make an informed decision, we have identified four essential criteria that can guide you in selecting the best chimney company.
Experience and Expertise
One of the primary factors to consider when choosing a chimney company is their experience and expertise in the field. Look for companies that have been operating for several years and have a proven track record of delivering quality services.
An experienced chimney company will have encountered various chimney-related issues and developed the knowledge and skills necessary to address them effectively.
Their expertise will ensure that your chimney is in capable hands and that any problems or maintenance needs will be handled professionally.
Certifications and Licensing
Certifications and licensing are strong indicators of a reputable chimney company. These credentials demonstrate that the company has met specific standards and possesses the necessary qualifications to carry out chimney services.
Look for certifications from organizations such as the Chimney Safety Institute of America (CSIA) or the National Fireplace Institute (NFI). A CSIA-certified chimney sweep undergoes rigorous training and adhere to a strict code of ethics, ensuring that they are well-equipped to handle chimney inspections, cleanings, and repairs.
Additionally, verify that the chimney company holds the appropriate licenses required by local and state authorities to operate legally.
Customer Reviews and Testimonials
Reading customer reviews and testimonials can provide valuable insights into the reputation and reliability of a chimney company. Check online review platforms, company websites, and social media pages to gather feedback from previous customers.
Pay attention to both positive and negative reviews to get a comprehensive understanding of the company's strengths and weaknesses. Positive reviews and testimonials are an indication of satisfied customers and a job well done.
On the other hand, negative reviews can highlight areas of concern or recurring issues. Use these reviews as a guide to assess the company's level of customer satisfaction and their ability to meet expectations.
Range of Services Offered
Consider the range of services offered by the chimney company to ensure they can address all your chimney-related needs. A reputable company should provide a comprehensive range of services, including chimney inspections, cleanings, repairs, installations, and maintenance.
This ensures that you can rely on a single chimney company for all your chimney requirements, simplifying the process and potentially reducing costs.
Additionally, a company offering a diverse range of services demonstrates their expertise and versatility in handling different chimney systems and issues.
The 7 Best Chimney Companies Minneapolis, Minnesota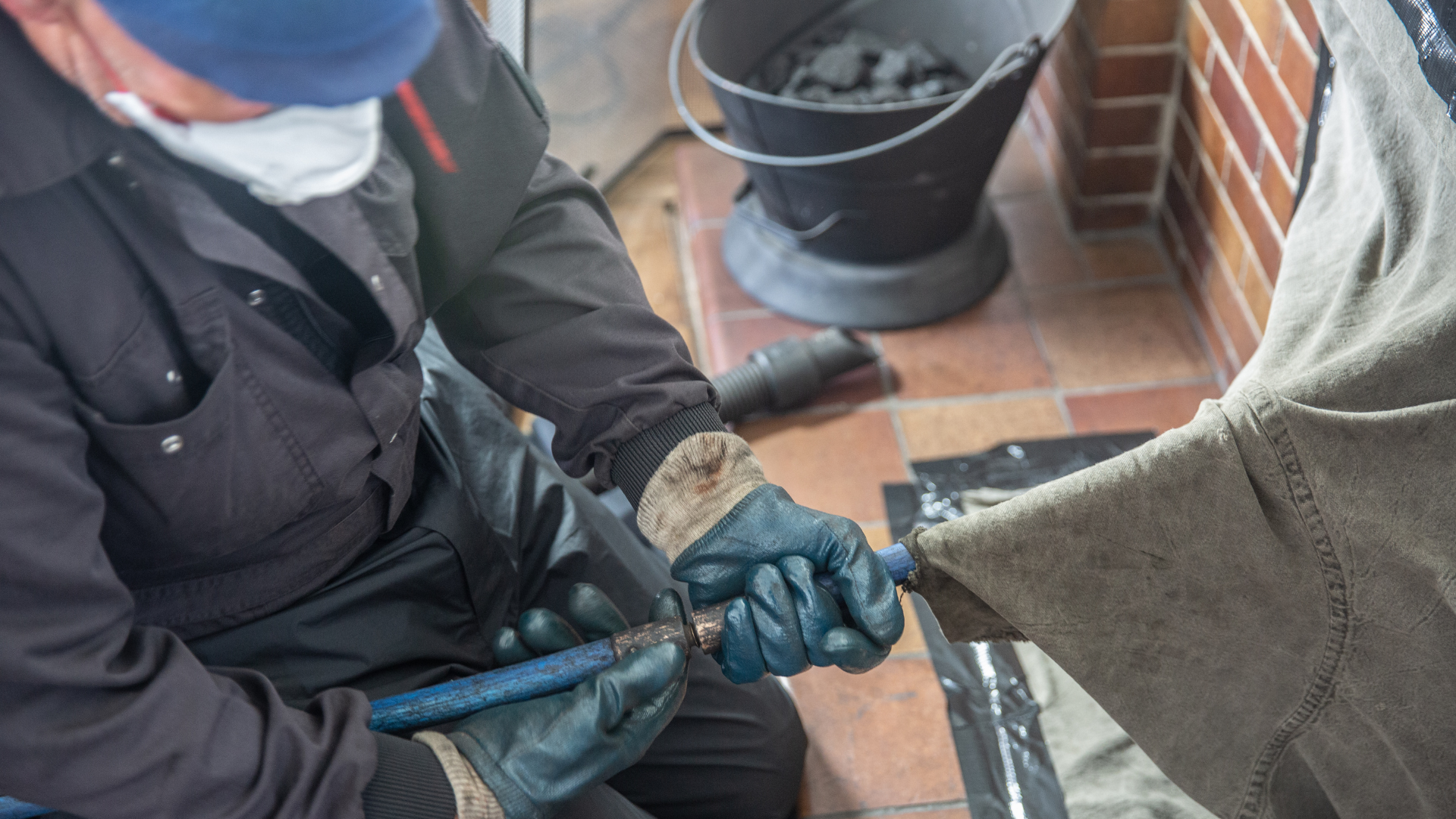 The city of Minneapolis is home to several exceptional chimney companies that can cater to all your fireplace needs. To help you in your search, we have compiled a list of the seven best chimney companies in Minneapolis.
Each of these companies has a solid reputation, extensive experience, and a commitment to providing top-notch chimney services. Let's explore the key features, pros, and distinguishing factors of these leading chimney companies in Minneapolis.
Mohler Chimney Repair
For over 52 years Mohler Chimney Repair has specialized in repairing and restoring brick, stone and stucco chimneys throughout Minneapolis, St. Paul, spring lake park, and the surrounding suburbs.
Pros: Highly experienced team, offers a wide range of chimney services including inspections, cleanings, repairs, and installations.
Key Features: 24/7 emergency services, CSIA-certified technicians, competitive pricing, and excellent customer reviews.
Jack Pixley Chimney – Sweeps & Masonry
With more than 40 years of experience, Jack Pixley Chimney is renowned for its expertise in chimney sweeps and masonry work.
Pros: Certified chimney sweeps, comprehensive services for both residential and commercial properties, and a commitment to customer satisfaction.
Key Features: Thorough chimney inspections, chimney relining, masonry repairs, and chimney restoration services.
2nd Generation Chimneys, Inc.
As a family-owned and operated business, 2nd Generation Chimneys has been providing quality chimney services since 2001.
Pros: Highly skilled technicians, advanced equipment and techniques, exceptional service, and a strong emphasis on customer education and satisfaction.
Key Features: Chimney repairs and rebuilds, chimney liner installations, chimney waterproofing, and chimney crown repairs.
Guardian Chimney Solutions LLC
Guardian Chimney Solutions is known for its professionalism, reliability, and dedication to delivering exceptional chimney services.
Pros: Certified chimney technicians, personalized customer service, and a commitment to utilizing the latest industry standards and techniques.
Key Features: Chimney cleanings, inspections, repairs, and chimney cap installations, with a focus on safety and quality workmanship.
SafeHome Chimney Cleaning & Restoration
SafeHome Chimney Cleaning & Restoration has been serving the Minneapolis area for over 30 years, offering comprehensive chimney services.
Pros: Experienced chimney sweeps, thorough inspections and cleanings, and a focus on delivering long-lasting results.
Key Features: Chimney repairs, rebuilds, tuckpointing, dryer vent cleaning, and chimney crown installations, with a dedication to customer satisfaction.
Blue Sky Chimney Sweeps
Blue Sky Chimney Sweeps is a trusted name in chimney services, providing reliable solutions for residential and commercial properties.
Pros: Certified chimney sweeps, meticulous attention to detail, and a commitment to maintaining clean and efficient chimneys.
Key Features: Chimney cleanings, inspections, repairs, and relining services, along with chimney cap installations and animal removal.
Twin Cities Furnace Cleaning
Suburban Chimney Solutions specializes in comprehensive chimney care, ensuring the safety and functionality of your fireplace system.
Pros: Skilled technicians, prompt and reliable service, and a focus on exceeding customer expectations.
Key Features: Chimney inspections, cleanings, repairs, chimney rebuilds, and installation of chimney liners and caps.
Factors to Consider When Choosing a Chimney Sweep
When selecting a chimney company for your fireplace needs, several factors should be taken into consideration. These factors will help ensure that you choose a reputable and reliable company that meets your specific requirements. Here are some key factors to consider:
Location and Service Area: Consider the location of the chimney company and its service area. Choose a company that operates in or near your location to ensure prompt and convenient service. Companies with a wide service area can cater to a broader range of customers and may be better equipped to handle your needs.
Pricing and Affordability: Compare the pricing structures of different chimney sweeping companies to ensure you receive fair and competitive pricing. Request detailed quotes that outline the services included and any additional costs. Keep in mind that the lowest price may not always reflect the best quality, so consider the overall value and reputation of the company.
Emergency Services Availability: Chimney emergencies can occur unexpectedly, and it is essential to select a company that offers emergency services. Ensure that the company has a quick response time and is available to handle urgent chimney issues outside of regular business hours. Knowing you have access to emergency services can provide peace of mind.
Warranties and Guarantees: Inquire about the warranties and guarantees provided by the chimney company. A reputable company will stand behind its workmanship and offer warranties on repairs and installations. Understand the terms and conditions of the warranties, including the duration and coverage, to make an informed decision.
Insurance Coverage: Verify that the chimney company has appropriate liability insurance coverage. This insurance protects you and your property in the event of any damages or accidents that may occur during the chimney service. Request proof of insurance and ensure it is up to date.
Tips for Maintaining a Healthy Chimney and Fireplace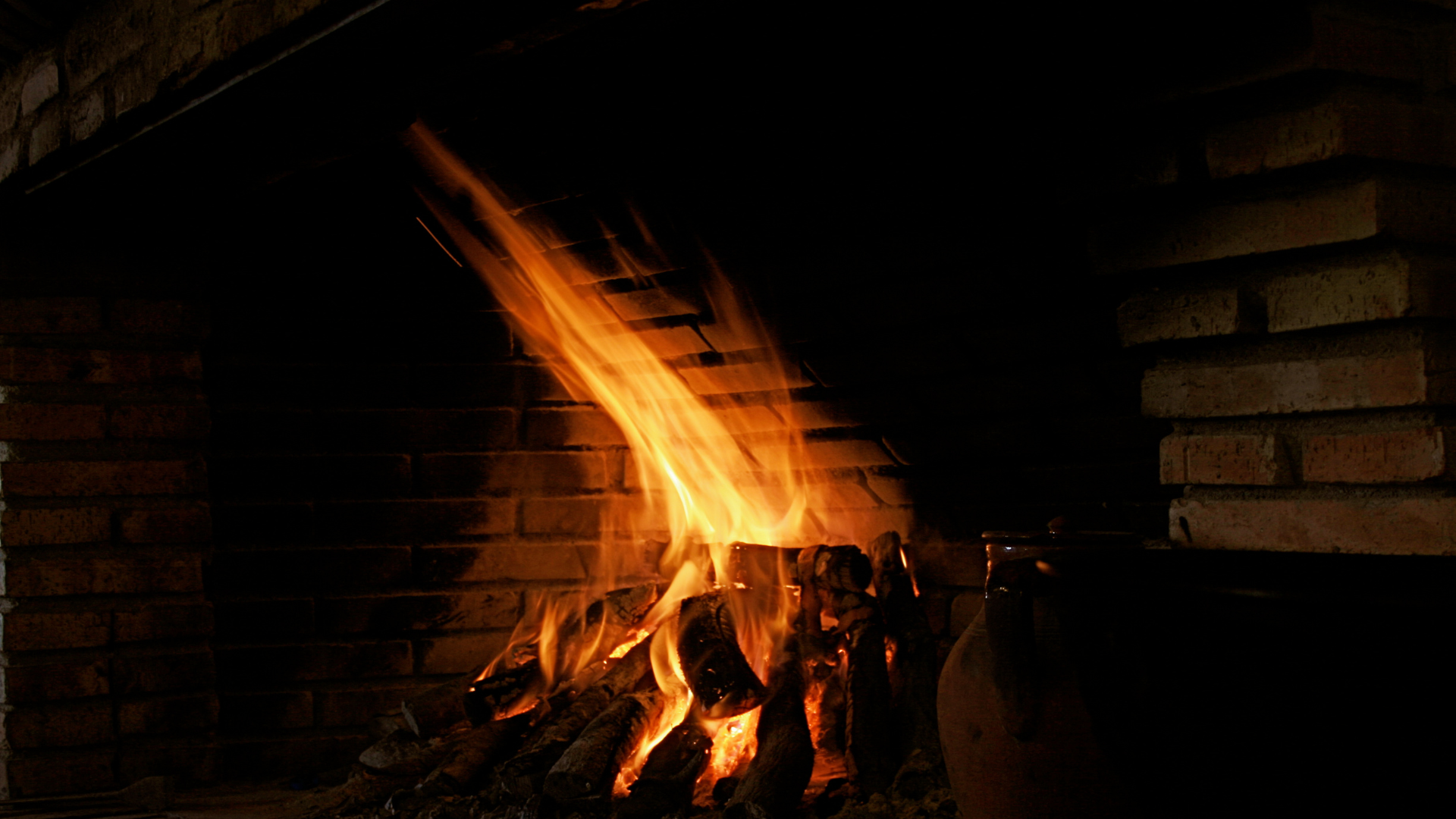 Maintaining a healthy chimney and fireplace goes beyond selecting the right chimney company. Here are some tips to ensure your chimney and fireplace remain in excellent condition:
Regular Chimney Inspections and Cleanings
Schedule annual chimney inspections and cleanings by a certified professional. Regular inspections help identify any issues or potential hazards, while cleanings remove creosote buildup and debris that can cause chimney fires.
Proper Usage and Maintenance Practices
Follow proper usage practices, such as using dry and seasoned firewood and avoiding the burning of prohibited materials. Also, ensure your fireplace damper is fully open during use and closed when not in use to prevent drafts and heat loss.
Recognizing Signs of Chimney Problems
Be vigilant for signs of chimney problems, including excessive smoke, unusual odors, cracking or crumbling masonry, water leaks, or difficulty in starting or maintaining a fire. Addressing these signs promptly can prevent further damage.
Importance of Professional Repairs and Maintenance
Avoid DIY repairs and enlist the services of a professional chimney company for repairs and maintenance. They have the expertise, tools, and knowledge to handle chimney-related issues effectively and safely.
Conclusion
Are you ready to take the next step in ensuring the longevity and safety of your chimney and fireplace? With the right chimney company by your side, you can rest easy knowing that your chimney will receive the care it deserves.
By considering factors such as location, pricing, emergency services, warranties, and insurance coverage, you can make an informed decision when choosing a chimney company.
Additionally, following regular chimney maintenance tips and recognizing signs of potential problems will help you maintain a healthy and functional chimney system.
So, are you ready to partner with a reputable chimney company and enjoy the warmth and ambiance of your fireplace for years to come?
Frequently Asked Questions
Can a chimney company help with fireplace installation?
Yes, many chimney companies offer fireplace installation services in addition to chimney maintenance and repairs.
How often should chimney caps be replaced?
The lifespan of a chimney cap can vary depending on the material and weather conditions, but they generally last around 10 to 15 years. Regular inspections can determine when replacement is necessary.
Are there any alternative heating options for homes without a chimney?
Yes, there are alternative heating options available such as vent less gas fireplaces, electric fireplaces, or pellet stoves that do not require a chimney.
Can a chimney company handle chimney leaks and water damage repairs?
Yes, chimney companies often have expertise in identifying and repairing chimney leaks and water damage, including repairing flashing, sealing masonry, and installing chimney crowns.
How long does a chimney cleaning typically take?
The duration of a chimney cleaning depends on factors like the size and condition of the chimney, but a standard cleaning can usually be completed within 1 to 2 hours.
Are chimney inspections necessary even if the fireplace is rarely used?
Yes, regular chimney inspections are recommended regardless of fireplace usage. It helps identify potential issues for chimney repair and ensures the chimney's structural integrity.