Minneapolis Roofing Services
Worried your roof could let in water that's causing in more damage?
Your home is your biggest asset, and the roof is the protective layer of that asset. Protect your home and family with a new roofing system, from the Minneapolis roofers you can trust.
That's why we ensure you know where your project is at throughout the process:
First we come out for a free assessment of your roof.
We capture what you want to happen, and help you get complete clarity on your project before getting started.
We work with you to revise the plans and provide detailed estimates for transparency.
We complete the work, ensuring attention to detail and communication.
We complete quality assurance and punch-list items and leave the space clean!
What makes Minneapolis, Minnesota Roofing different?
We ONLY do roofing.  It's our specialty and it allows us to focus in on the processes, checklists and customer experience in a tight niche so you benefit!
We believe every roof in Minneapolis should be protected. 🙂 It's such a huge, important piece of your home – it should keep you safe and dry. It's just plain wrong for it to be a stressor for you and your family.
You have a dedicated project manager. We only take on the business where we know we get absolutely exceed your expectations. We are committed to a 5-star reputation, and seek to get referrals from every job.
But - limited space means – there's no time to waste! Contact us now to set up your free consultation
By choosing to build green, you aremaking an effort to reduce the burden on the environment and also add value to your home. StrusturePress provides you with the guidance and the tools that are necessary …
Read more
Welcome to our Free Roof Inspection page! Are you a smart homeowner in Minneapolis who knows the importance of taking care of your roof? Your roof is one of the most important features of your home – …
Read more
Are you ready to protect your family and home with a beautiful roof?
We'll help walk you through the process and deliver down to the details!
Our Promise and Values
We aim to deliver your dream roof, and will do everything on the front-end to ensure that you understand your options, and the details are clearly communicated. We care about clear expectations, and we're incredibly grateful to serve you and your family.
The StructurePress team was very sufficient in maintaining the integrity of this project in terms of planning, scheduling, cost and quality, and their team's ability to work in person with owners, architects, designers and planner makes them a leader in their field.
StructrePress company has performed in a consistent, demanding and professional manner. They have got my project on time with the competition with a highly skilled, well-organized and experienced team of professional construction managers. Our company is looking forward to hire them again.
As the architect for major projects I really like to collaborte with StructurePress company. We are particularly organized through the construction process. My own project was a great example of contractors and architects working as a team for the good of the project and its users.
Next
Previous
Choosing the right name for your roofing company is crucial in establishing a strong brand identity and standing out in the competitive industry. A creative and memorable roofing company name can attract potential customers, differentiate your business, and leave a lasting impression. In this comprehensive guide, we will explore various techniques and ideas to help …
Are you longing for a space in your home where you can enjoy the beauty of nature while staying comfortable throughout most of the year? Imagine sipping your morning coffee or hosting gatherings with friends in a versatile and cozy porch that allows you to feel connected to the outdoors while providing protection from the …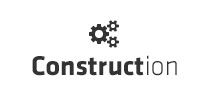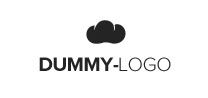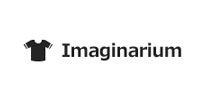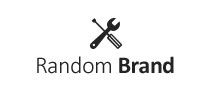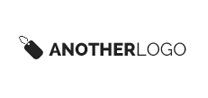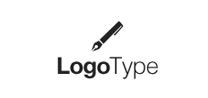 Minneapolis Roofing: Your Ultimate Guardian Against the Elements 🌧️❄️🌪️
Is your roof prepared for the unpredictable Minneapolis weather? It's no secret that our lovely city experiences a diverse range of weather conditions throughout the year. With our expertise in Minneapolis roofing, you can rest easy knowing your home is shielded from the elements.
Why Choose Us for Your Minneapolis Roofing Needs? 🏆
Our team of Minneapolis roofing experts is dedicated to providing you with:
🔹 Tailor-made solutions: No two roofs are the same! We create a custom plan for your roofing project, ensuring it's the perfect fit for your home.
🔹 Top-notch materials: We use only the best, most durable roofing materials to guarantee a long-lasting and high-quality result.
🔹 Industry-leading warranties: Our work is backed by warranties that give you peace of mind and confidence in your investment.
🔹 Friendly, knowledgeable staff: Our team is always here to help answer your questions, address concerns, and keep you in the loop throughout the process.
The Minneapolis Roofing Challenge: Are You Ready? 🥊
Still not convinced? We're throwing down the gauntlet! Take the Minneapolis Roofing Challenge to find out if your roof is truly prepared to face whatever Mother Nature throws at it. Here's how it works:
1️⃣ Schedule a free, no-obligation roof inspection with our Minneapolis roofing pros.
2️⃣ Learn about the current state of your roof, potential problem areas, and suggested solutions.
3️⃣ Compare our competitive pricing, top-quality materials, and unmatched expertise to other Minneapolis roofing companies.
4️⃣ If you decide to work with us, we'll guide you through the entire process, ensuring a smooth and stress-free experience.
⏳ The Clock is Ticking: Don't Let Roof Damage Sneak Up on You! ⌛
The longer you wait, the more damage your roof could sustain – and the more costly the repairs can be. Don't let small issues turn into big problems! Here are a few signs that it's time to call our Minneapolis roofing specialists for an inspection:
🔸 Missing or damaged shingles
🔸 Water stains on your ceilings or walls
🔸 Moss or algae growth on your roof
🔸 Damaged flashing or vents
🔸 Higher than normal energy bills
🎉 Roofing Doesn't Have to Be a Drag: Let's Make It Fun!
We believe that your Minneapolis roofing project should be an enjoyable experience. From our friendly, personable staff to our efficient and transparent process, we strive to make roofing as painless (and even fun) as possible. After all, who says you can't have a laugh or two while protecting your home? 😄
🚀 Ready to Secure Your Home with Minneapolis Roofing? Act Now!
Spaces are limited, and our Minneapolis roofing experts are in high demand. Don't miss your chance to work with the best in the business! Contact us today to schedule your free consultation, and let us show you how we can transform your home's protective barrier into a masterpiece. 🏠
Remember: With Minneapolis Roofing, you're not just getting a new roof – you're getting peace of mind, knowing that your home and family are safe from whatever life throws your way.
Don't wait any longer – contact us now and take the first step toward a stress-free future! 📞☎️
If we're not the right fit for your Minneapolis Roofing needs - try one of these 4 other reputable companies!
At MPLS Roofing, we take immense pride in being the roofing experts that you can rely on to show you how to fix a roof leak, or upgrade your aesthetic. Our commitment to quality, craftsmanship, and exceptional service sets us apart from the competition. We strive to provide our clients with the best roofing solutions in the Minneapolis area, ensuring their peace of mind and the protection of their homes.
But hey, we get it! Sometimes we're not the perfect fit for everyone. If you're still exploring your options, we've got some awesome recommendations for you. Check out these fantastic companies who might just be your cup of tea:
1. Bonfe Exteriors: They're the rock stars of exterior work, providing top-notch roofing solutions, siding installations, and more. Visit their website at www.bonfeexteriors.com to see why they're the talk of the town!
2. Northface Construction: These guys know how to tackle any roofing challenge with ease. From residential to commercial projects, their expertise shines through. Discover their impressive portfolio at northfaceconstruction.com!
3. Level Edge Construction: When it comes to roofing, precision is everything, and Level Edge Construction excels at it. They're masters of their craft, delivering exceptional results every time. Dive into their world of excellence at leveledgeco.com!
4. Principles Building and Remodeling: Need a comprehensive remodeling experience? Look no further than Principles Building and Remodeling. With their expertise in roofing and remodeling, they'll transform your space into something extraordinary. Explore their offerings at principlesbr.com!
Remember, we encourage you to find the perfect fit for your roofing needs. We believe in transparency and want you to make an informed decision. While we'd love to have you as our valued customer, we genuinely care about your satisfaction above all else.
So, whether you choose to work with MPLS Roofing or one of these exceptional companies, rest assured that your roofing project will be in good hands. Feel free to reach out to any of them to explore what they can offer you.
Thank you for considering us, and we wish you the best of luck in your roofing endeavors!